Summer signals a time of transition for our Fellowship programs.  One talented individual enters as another moves on to the next phase of his or her career.  This year, the same is true for the Foundation for Surgical Fellowships.  Please join me in welcoming Linda Schultz as our new Executive Director and saying goodbye to her predecessor, Adeena Bleich.    
Adeena left the FSF recently to serve as Regional Director of a national nonprofit focused on encouraging and celebrating public service.  We are grateful for her five years of hard work, dedication and extensive achievements while serving as our inaugural ED. I know I speak for the board, FSF supporters and our Fellowship community in wishing Adeena much success in all her future endeavors.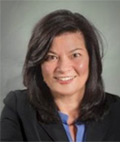 In her place, Linda brings a strong combination of nonprofit management, brand marketing and fundraising experience. She holds a BS from Boston University and spent nearly a dozen years in marketing and brand management with highly respected agencies, BBDO and TBWA\Chiat\Day. After completing UCLA's program in Fundraising and Non-Profit Management, Linda began leveraging her experience to help a series of non-profit organizations. The board and I look forward to working closely with her to further the Foundation's mission of supporting and sustaining advanced training through the funding of surgical fellowships.  We are already benefitting from Linda's superior management and fund-raising skills.  As we move forward, her experience with non-profit fund-raising will be of great value to the foundation.
The challenge for the FSF continues, as industry is increasingly constrained in their ability to support fellowships.  The leadership and board of the FSF are persistent in pursuing support from a diverse group of healthcare stakeholders.  We welcome all levels and types of support, including referrals and financial gifts.  If you have either questions or suggestions, please let us hear from you.